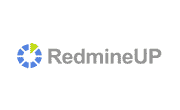 RedmineUP Coupon Codes for 2023
See below for the latest official new RedmineUP coupon code for 2023. Working RedmineUP Coupon Code. Take advantage of our exclusive deals and get up to 20% off. RedmineUP, formely known as RedmineCRM, produce a fine assortment of highly-regarded plugins and themes. Indeed, companies from all over the world are making use of their plugins, themes, and services. Some of the top plugins in their range include Agile, Helpdesk, CRM, Invoices, Finances, People, Products, MailChimp, Drive, and more.
New Coupon Codes for December 2023
Currently 18 active discount coupons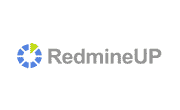 Redmine Products Plugin: 20% Discount
20% discount on the Redmine Products plugin with this special offer. This special offer will be applied at checkout.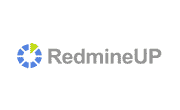 Redmine MailChimp Plugin: 20% Off
Get 20% off the Redmine MailChimp plugin with this exclusive offer from RedmineUP!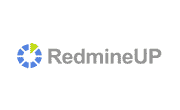 Redmine Zenedit Plugin: 15% Off
Redmine Zenedit Plugin: 15% Off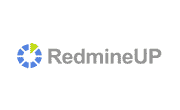 Redmine Drive Plugin: 50% Off
Redmine Drive Plugin: 50% Off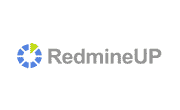 Redmine Questions Plugin: 15% Off
Redmine Questions Plugin: 15% Off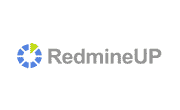 Redmine Resources Plugin: 15% Off
Redmine Resources Plugin: 15% Off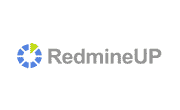 Redmine Reporter Plugin: 20% Off
Redmine Reporter Plugin: 20% Off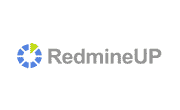 RedmineUP Cloud: 10% Off
Get 10% off RedmineUP Cloud.
Get 10% off all Medium, Business, and Enterprise packages. Simply click the redeem offer button then edit your selected options on the order page to get your desired discount.
Unreliable Coupons
Currently 0 unreliable coupons
Sorry, no coupons found
[New] RedmineUP Coupon Code: 20% OFF
Using your [New] RedmineUP Coupon Code for up to 20% off is a quick and easy process. Select your desired offer from the current list and then click through to the merchant. Your discount code will then be applied automatically. Now you know how to redeem your offer, let's talk about their themes. They all utilize HTML5 and CSS3 codification and are compliant with best practices. Their top-rated themes include: Circle, A1, Coffee, Highrise, and the RedmineCRM theme.
[New] RedmineUP Coupon Code
RedmineUP Coupon for a discount in 2023
More About The Company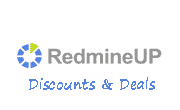 With over 15 years in the marketplace, and 480k plus downloads later, this is a brand that continues to go from strength to strength. And it's simple: quality products from a quality establishment. Customer support is only a click away, and what's more, the company host a dedicated community forum allowing redmine users to share insight, knowledge, and tips as well as post questions. They have a blog that is regularly maintained and kept updated. They also have some useful resources such as installation documentation which guides users on how to install the plugins on various types of operating systems.
Easily Accessible Resources
These resources are easily accessible via the footer area of their website. As for their range of products on offer, there are a whopping 18 plugins and 5 themes with support for 23 different languages. Did you know that over 120,000 companies the world over are clients of RedmineUP? Some of those clients include well-established brands such as computer giants, IBM, engineering and electronics company, Bosch, IT service specialists, Fujitsu, aviation manufacturer, AIRBUS, gaming powerhouse, Nintendo, and many many more. Additionally, some 150+ universities worldwide are also taking advantage of the products on offer by this company.